Inside of China
Zhangjiakou Chongli Wanlong Ski Resort (张家口崇礼万龙滑雪场)
Project Name: Zhangjiakou Chongli Wanlong Ski Resort
Address: Chongli County, Zhangjiakou, Hebei, China.
Finish Date: 2015
Total Ski Area: 364㎡ (2 slopes)
Brief:
Zhangjiakou Chongli Wanlong Ski Resort is a very famous and popular ski destination in North China. Every snow season, a number of visitors and skiers will visit here and enjoy skiing and snowboarding.
In 2015, this ski resort introduced our dry ski slopes into their indoor ski resort. The two slopes are for beginners to learn and practice skills. The high-density and rebounce surface make our dry ski slopes safer for beginners than snow slopes. Once they learn how to ski on our dry ski slopes, they will feel more confident when they ski outdoor.
Dry ski slopes and snow slopes are complementary. When snowfall is not enough for skiing or when it's melting, people can ski on dry ski slopes. For operators, they don't need to heavily rely on snow machines consuming large amounts of water resources and electricity to make snow anymore. Our dry ski slope requires no maintenance, which can also save water and electricity bills with no pollution and noise.
Pictures: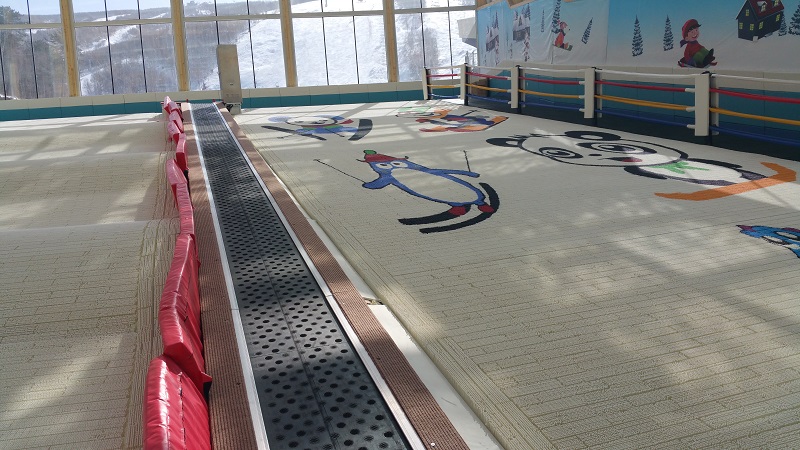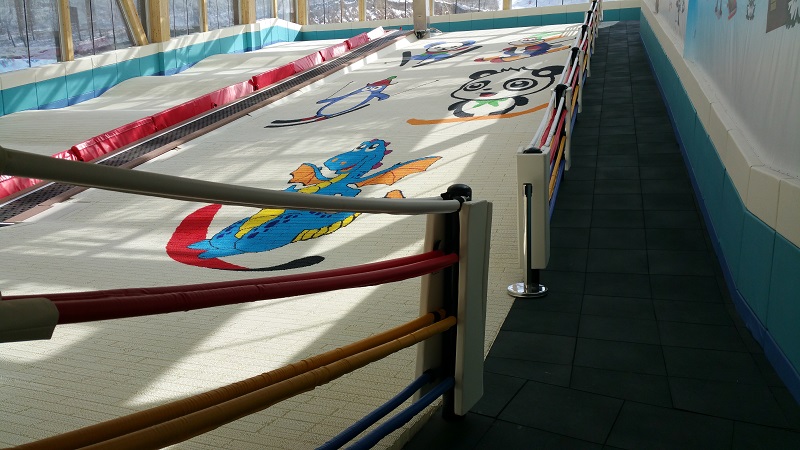 CATEGORIES
CONTACT US
Address:

336 Wenlan Road, Chengdu, Sichuan, China
Zip:610300
Country/Region: China
Province/State: Sichuan
City:chengdu
Operational Address:336 Wenlan Road, Chengdu, Sichuan, China