Outside of China
Winsport Progression Park in Canada
Project Name: Winsport Progression Park
Address: 88 Canada Olympic Road SW, Calgary, AB T3B 5R5.
Finish Date: in the fall of 2019
Total Ski Area: 1640㎡ (2 slopes)
Brief:
In Winsport Progression Park, there are two dry ski slopes, one for jib skiing and one for freestyle skiing and snowboarding. Thses two slopes are for intermediate and advanced skiers and snowboarders. Many athletes are carrying out their training here instead of training overseas in the summer, which helps parents, coaches, and athletes save a lot of time and cost of going aboard. Therefore, after it was opened in 2019, this place has gained countless positive comments from people training here.
These dry ski slopes were considered summer training facilities, however, they have been used from spring until the first snowfall. For our client, this project has been a tremendous success and such a valuable investment, since every year except for athletes they are planning to get over 6,000 youth to join the program.
Winsport Official Website: https://www.winsport.ca/explore-winsport/off-season-activities/freestyle-training-facility/
Pictures: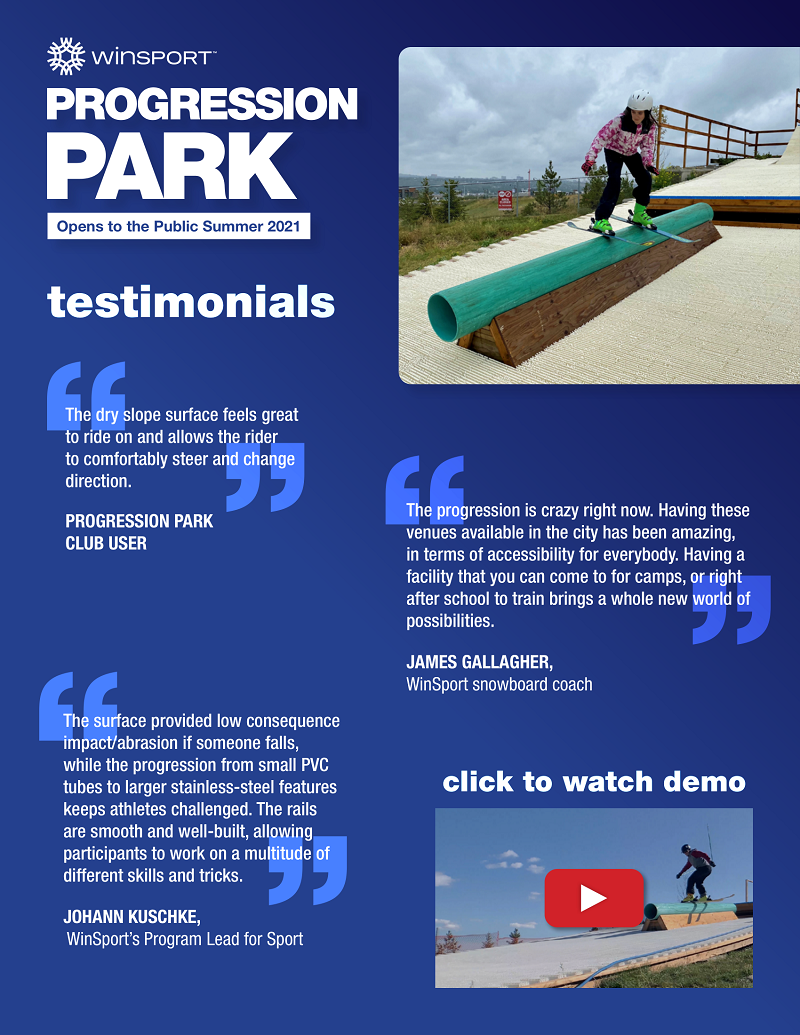 CATEGORIES
CONTACT US
Address:

336 Wenlan Road, Chengdu, Sichuan, China
Zip:610300
Country/Region: China
Province/State: Sichuan
City:chengdu
Operational Address:336 Wenlan Road, Chengdu, Sichuan, China