Inside of China
Zhonghao National Fitness Center Freestyle Ski Slope (中昊全民健身中心自由式滑雪跳台滑道)
Project Name: Zhonghao National Fitness Center Freestyle Ski Slope
Address: Zhonghao National Fitness Center, Zhongkun Plaza, Dazhong Temple, Haiding District, Beijing, China.
Finish Date: November 2018
Total Ski Area: 211㎡
Brief:
This fitness center built up in a big air membrane has different functional areas for different sports. This freestyle ski slope is nearby a tennis court. Sometimes, it is used as a tubing slope as well, since there is an airbag at the end. No matter for skiing, snowboarding, or tubing, it always brings so much thrill and fun to people.
With the increasing demands of sports needs from people, we wish there will be more fitness centers for people to enjoy different kinds of sports in their daily life.
Pictures: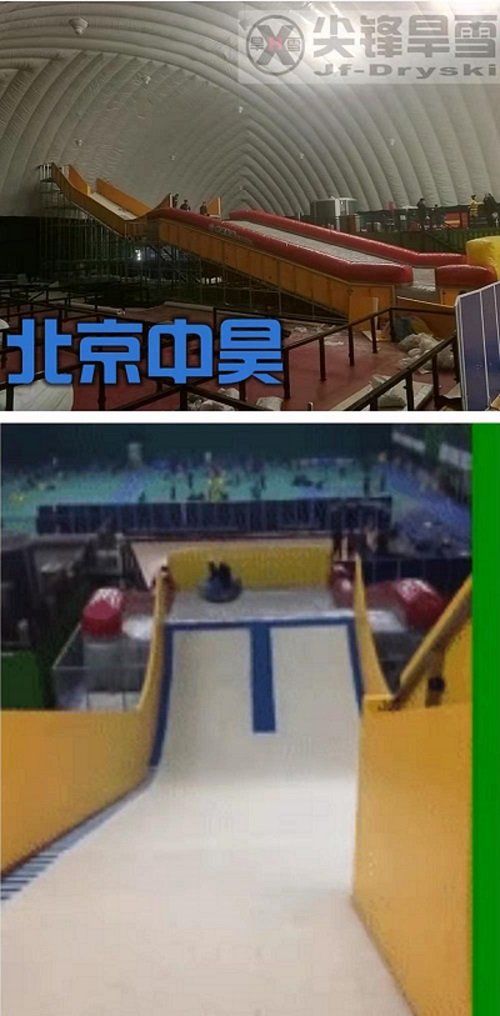 CATEGORIES
CONTACT US
Address:

336 Wenlan Road, Chengdu, Sichuan, China
Zip:610300
Country/Region: China
Province/State: Sichuan
City:chengdu
Operational Address:336 Wenlan Road, Chengdu, Sichuan, China